The Phil Leak Company
105 So. Old State Rd.
PO Box 379
Norwalk, OH 44857
(800) 847-2696
(419) 668-3713
Fax (419) 663-5010

Exhaust Removal Systems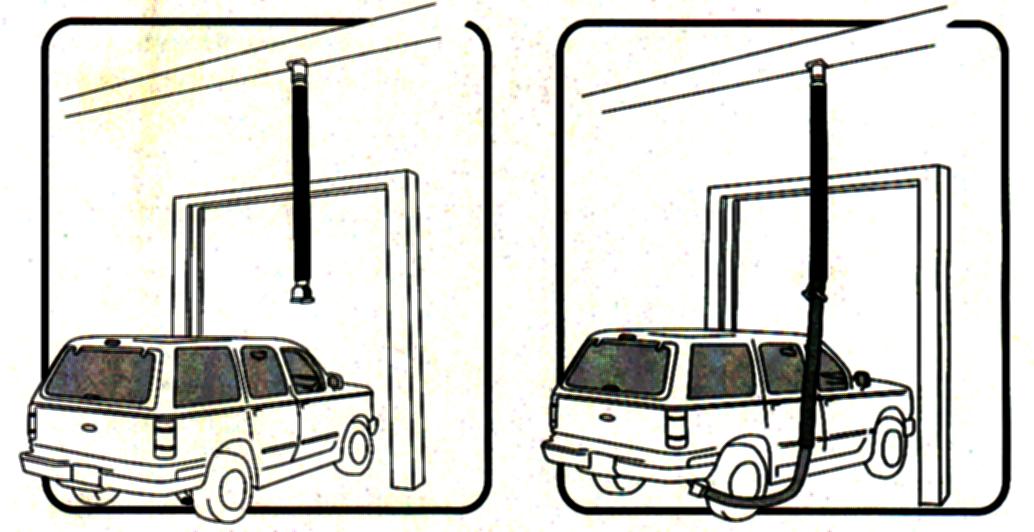 Our exclusive telescoping overhead exhaust removal system stays up and out of the way until needed. Quick to use. Easy to put away. The system includes an air duct saddle, a self-storing telescoping hose assembly, a vinyl-coated stirrup that holds the assembly in place when not in use, and a stainless steel tailpipe adapter.
Telescoping Overhead Systems:
Eliminates reels, winches and pulleys.

All metal parts made out of stainless steel.
Diesel Truck Overhead Exhaust Removal System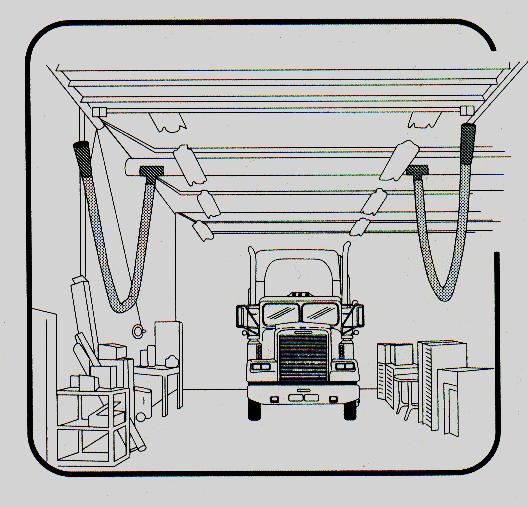 Simple installation!

Less clutter. Keep your exhaust tubing up and out of the way.

Air gate can be shut to eliminate heat loss from your building.

Optional reel assembly easily secures the hose exactly where you want it.

Optional wall winch with automatic brake for heavy-metal hose.

Optional adapter grip pole for easy positioning.
Underfloor Exhaust Removal System
All underfloor exhaust systems include a patented floor fixture, which features an unbreakable, spring-loaded cover and is adjustable to 4" in height, an air duct saddle and a hose with a tailpipe adapter and an insertion guide.
This patented floor fixture is extremely durable. It will not break under pressure.

Cover closes automatically. It cannot be left open! This means you work in a safe environment.

Optional Dual-exhaust hose assembly.

Optional transition to tailpipe adapter.

Neoprene or Stainless Steel hose.

We will customize the system for your garage. Just call and give us the details.
Visa / Master Charge Accepted